Essential AdWords Techniques


What the Top PPC Managers Know About Running Highly Profitable Campaigns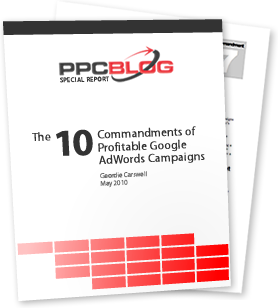 We've put together a special printable PDF which highlights some of the most common mistakes that new advertisers make & the '10 Commandments of Profitable Google AdWords Campaigns'.
Be sure to give it a read, there's some great examples included.  You can download it here: http://ppcblog.com/learn-google-adwords/10-adwords-commandments.pdf

Getting Started With Google AdWords
Advertising On The Net




How do I optimize my ad text?

As a basic rule, use clear, well-written, and specific ad text that highlights what sets your product or service apart from the competition.

Below are some specific tips to help you create compelling ad text. You can also watch this short video demo:



Free Quote and Consultation


Email InfoKwik For Details and Set-Up Help.

Call 816-415-0776 for immediate Help.